Networking solution for door, window and safety systems
myGEZE Control – after all, it's your building.
Our world is shaped by buildings – they influence our lives in many different ways. To turn them into liveable spaces, we need innovative solutions. The myGEZE Control connectivity platform makes it possible to centrally control door, window and safety systems. This ensures improved security, sustainable processes and more comfort. After all, it's your building.
Your myGEZE Control. Your facts.
Efficient and safe building automation and control system for GEZE products.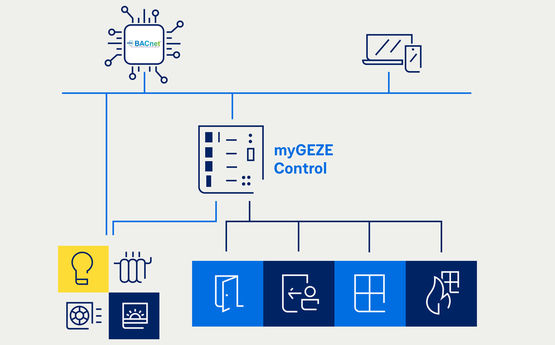 Efficient and safe building automation system with myGEZE Control. © GEZE GmbH
We deliver a standardised, open communication solution for integrating doors, windows and security into all areas of building management. The central device is a standard controller (PLC). The hardware components consist of an embedded PC control system that has a certified BACnet communication interface. This means our products can be integrated into all commonly available building management system, physical security information management system, and CAFM systems. Because of the open standard used, a wide range of interoperable applications can be created with other trades, such as blinds, weather station, heating, ventilation, or room automation.
Building networking with GEZE.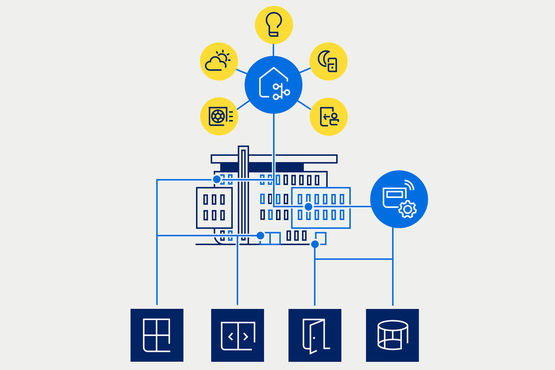 GEZE window and door drives can be integrated into a building automation system via open interfaces. © GEZE GmbH
Thanks to open interfaces, we can integrate our window and door drives into a building automation and control system to create a variety of usage scenarios. These help the operator make processes in their building more efficient. With central monitoring and remote control, users can view and change the statuses of doors and windows. Networking doors and windows with other product groups makes it possible to use collected data to implement door and window drive functions that save energy – like natural ventilation. System data can also be used to improve the maintenance cycles for GEZE products. Last but not least, the data can also be used to control danger management, so that doors and windows reliably fulfil their safety functions in an emergency like a fire or active shooter, while handling accessibility needs every day.
Improve comfort. Minimise costs.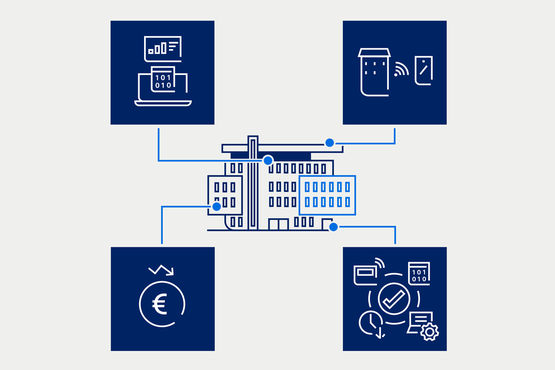 Through the remote monitoring or remote access of myGEZE Control, facility managers can monitor the status of their doors and windows at any time and also intervene. © GEZE GmbH
With myGEZE Control, we are making everyday work easier for building operators. Thanks to remote monitoring and remote access, facility managers can monitor and change the statuses of their doors and windows at any time. This allows them to adjust door functions to their needs during ongoing operation. The networking systems collect a wide range of data, which can then be used to optimise processes in the building and maintenance cycles, thereby minimising downtimes. These benefits, and eliminating manual tasks like walking through the building to check door and window statuses, can also reduce costs.
Engineered with Beckhoff.

© Beckhoff Automation GmbH & Co. KG
Through our partnership with Beckhoff, a leading provider of automation and control technology, GEZE is using myGEZE Control to network doors and windows that can be easily integrated into all commonly available building management systems. Two strong partners for your building.
myGEZE Control at a glance
Integration of GEZE products into the building automation via BACnet
Up to 200 GEZE products can be connected, depending on the hardware configuration
Secure data exchange via the BACnet and KNX communication standard
BTL certified in accordance with BACnet standard ISO 164845
Powerful hardware for installation in control cabinets (top-hat rail mounting)
BACnet device profile BACnet Building Controller B-BC
Would you like to learn more?
Our experts are happy to speak with you about your specific project, and advise you on your questions and different system options.
Contact us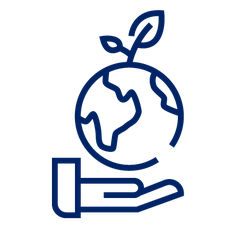 More sustainability for your building.
Buildings account for around 30 per cent of energy consumption in Germany. Building automation can not only make building operation more efficient while improving comfort, but also reduce energy consumption and associated costs. Improved energy efficiency, such as by using ventilation and heating as well as windows and doors more efficiently, makes it possible to reduce a building's CO2 emissions. In addition to energy savings, building operators benefit from optimised maintenance cycles, fault management, and the resulting durability of building systems, helping them to achieve more sustainability.
Your building. Our service.
With our many years of expertise, GEZE supports you throughout the entire process. As a reliable partner, we ensure the entire process is smooth – from planning to construction site coordination, from pre-commissioning inspection to installation and commissioning, as well as regular maintenance or operational adjustments by GEZE Service. That means you can focus entirely on your building.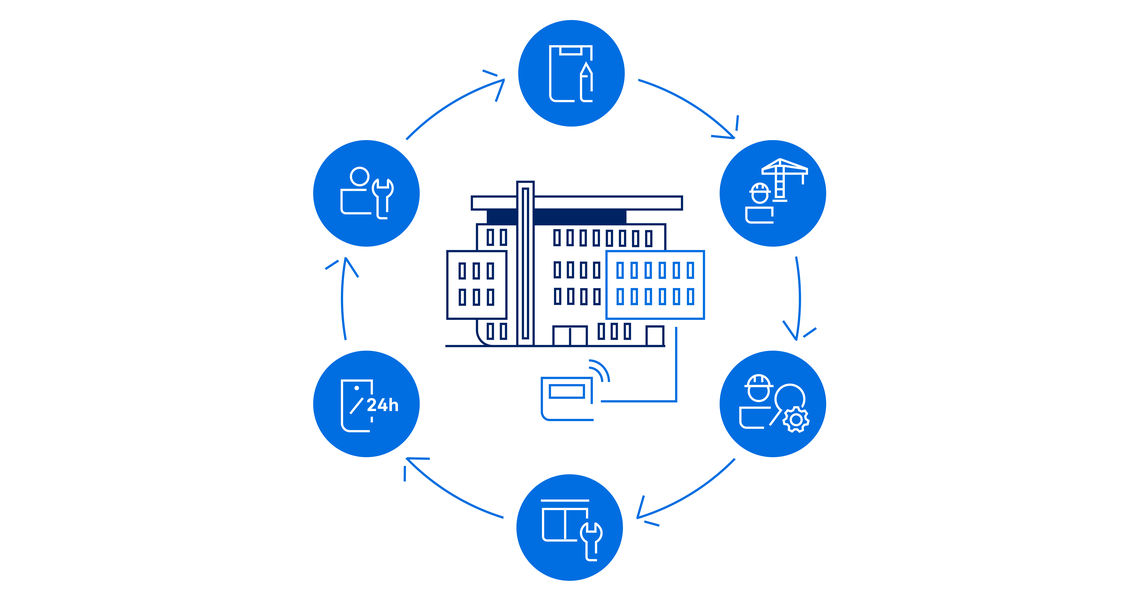 GEZE offers everything from one source: planning, construction site coordination, advance performance monitoring and assembly or commissioning as well as regular maintenance. © GEZE GmbH
Your building automation. Your advantages.
After all, myGEZE Control is interoperable
New components (doors, windows) for the BMS
Flexible scaling of the system
Use of door and window data
Standardised BACnet data protocol
More efficient building operation
With myGEZE Control, you are in control.
Overview of all components (doors, windows) in the building
Optimised control of maintenance activities
Intervention into doors and windows from any location
Visualisation of door status
Flexible scaling of networked door and windows
Use of door and window data
myGEZE Control
Downloads
Instruction manuals, brochures and handbooks are all available in our download area.
How can we help you?
We are happy to answer any specific questions you may have about myGEZE Control​​​​​​​ or other GEZE products. You can contact us using the following options: